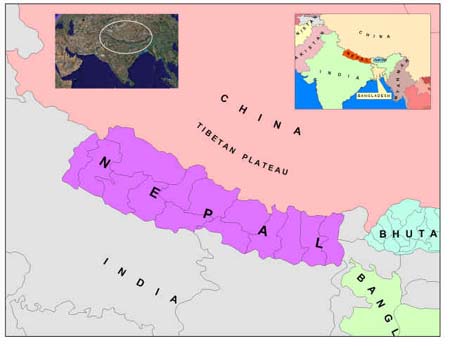 China has begun building a 770-kilometer rail network connecting Nepal to Tibet. The railway an extension of the world's highest railway, which runs from Golmud in China's Qinghai province to Lhasa will connect Tibet's capital Lhasa with Khasa a market town on the Sino-Nepal border, Asia Times Online reported.
The Golmud-Lhasa rail integrated Tibet into China's national rail network in 2006, with its extension up to the Nepal border, Nepal will be plugged into China's rail network.
Landlocked Nepal has hitherto largely been dependent on India for imports. With trains from China soon reaching its border, Nepal will find importing from its northern neighbor easier. Sino-Nepal trade will expand exponentially, at India's expense.