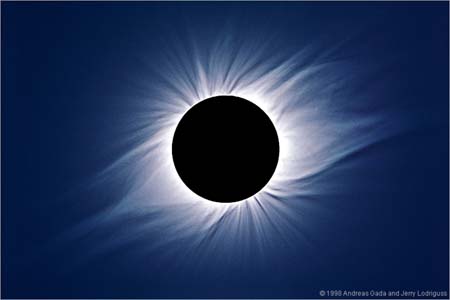 Get your pinhole cameras or laptops ready. This Friday, August 1, a total solar eclipse will occur as the moon passes directly between the Sun and Earth for the first time in more than two years. The solar eclipse which will start in Northern Canada will race across the roof of the world before alighting in northern Siberia, where it will skip across central Russia and central Asia and head into Mongolia and northwestern China. The totality is expected to last a maximum of two minutes, 27 seconds, at 1021 GMT, near Nadym, in northern Russia. The record duration for totality is seven and a half minutes, AFP reported.Eclipses in general whether solar or lunar often push science aside and throw a blanket of superstition and folklore over Asians. To the ancient Chinese, the eclipse was a sun-eating dragon which had to be chased away with clashing cymbals and pans. For Vikings, two chasing wolves, Skoll and Hati, were to blame. In Hindu mythology, a spiteful demon called Rahu takes a bite out of the Sun from time to time.
The next solar eclipse takes place on July 22, 2009 when it will cross central India, northern Bangladesh and central China.
That is likely to be the most-viewed eclipse in the history of humanity. The last time an eclipse tracked over such a populous eclipse was an alignment on August 11, 1999 which swept from western Europe to India.
For eclipse junkies, safe viewing is essential, using proper optical filters to protect the retina from dangerous ultraviolet light, which still reaches Earth even at totality. Some Internet sites are offering live webcasts of the event.
Nothing there is beyond hope,
nothing that can be sworn impossible,
nothing wonderful, since Zeus,
father of the Olympians,
made night from mid-day,
hiding the light of the shining Sun,
and sore fear came upon men.
~by Archilochus (ca. 680–645 BCE), a Greek poet and soldier.