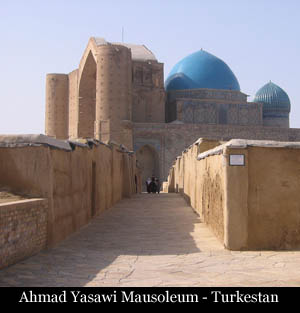 Chinese President Hu Jintao will visit South Korea, Tajikistan and Turkmenistan on a three nation tour starting today to boost bilateral ties, strengthen its borders and gain prominence in Central Asia, a region being viewed by everyone interested in energy security.
The Chinese leader who will meet ROK President Lee Myung-bak, house speaker and prime minister today, is expected to sign a number of cooperation deals on energy saving, technology, economics, trade, education and the 2010 World Expo in Shanghai.
China Daily reported that President Hu will leave Seoul tomorrow for Dushanbe, capital of Tajikistan, where he will attend the summit of the Shanghai Cooperation Organization (SCO), the mutual security group including China, Russia, Kazakhstan, Kyrgyzstan, Tajikistan and Uzbekistan.
The Chinese leader will visit Turkmenistan in the last leg of his tour.
Leaders of SCO member states will exchange views on current major international and regional issues and discuss ways to deal with terrorism, extremism and separatism through intensive coordination, the foreign ministry said in a statement last week.
Superpower Asian countries have been wooing Central Asian nations for their future energy needs with massive grants in aid. While the US already has a strong presence in the region, Russia and China are working together to make sure they have control over the region. The eradication of terrorism that threatens to spill over into India and China and energy needs for a strong future economy is what is driving the global interest in Central Asia.