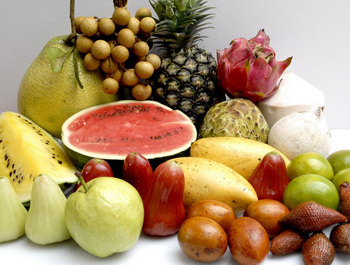 If you think China's powder milk scandal is the only food poisoning us, think again. Almost all food that mankind consumes today has some degree of chemical. Depending on where your food comes from, it could have varying levels and different kinds of chemicals. Both harmful and harmless chemicals creep into foods in a multitude of ways, while some are sprayed on food to keep insects and pests away, others seep in through the soil, yet others are pumped into fruits and vegetables making carrots oranger, apples rounder and redder and peaches bigger.
Modern science luckily, has allowed us to calculate and determine for ourselves the right amount of chemicals we can ingest before its fatal, the publicity of which gives rise to going back to the basics or a more marketable term – Organic foods.
Various governments around the world have identified several chemicals which when they reside in your body for long periods of time can create defects, abnormalities and/or death. The following are a list of chemicals found in our everyday foods, and the effects they have on humans.
What are the prime suspects?