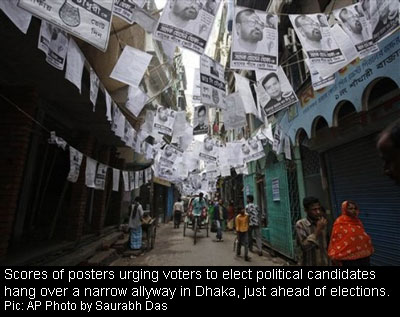 South Asia has crossed an important milestone, one that is being celebrated by international bodies, but has gone largely unnoticed in Asia. This is the first time that all South Asian nations have a democratically elected government. India, Pakistan, Bhutan, Nepal, Bangladesh, Sri Lanka and the Maldives have all successfully held multi-party elections and appointed heads of state accordingly.
While politics has always been melodramatic in South Asia with protests and walk outs becoming a norm, this year is no exception. The Supreme court of Pakistan recently barred both Nawaz Sharif and his brother Shahbaz Sharif from holding electoral office. Bangladesh is undergoing a mutiny by rank-and-file guards protesting over pay and conditions. Meanwhile in the south, tensions continue to grow between the Tamil Tigers and the Sri Lanka Militia.
Nonetheless, this is a milestone to be celebrated.