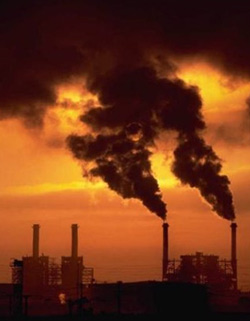 Nov. 2 – China and India are coming under increased pressure to restrict greenhouse-gas emissions as the United Nations climate negotiators meet this week in Barcelona to debate how far they can push the developing nations on global warming.
While industrialized countries will be asked to accept binding targets on their gas discharges, poorer nations are likely to only be urged to adopt measures to limit their emissions growth.
Developing countries may be urged only to ensure those "actions" are undertaken, and may not have to prove they are successful, under a new climate-protection agreement, the UN's top climate official said in an interview with Bloomberg news.
"They would commit to the action and not to the result," U.N. Framework Convention on Climate Change Executive Secretary Yvo de Boer said before the negotiations started today.
Several industrialized countries including Great Britain and the United States are trying to get China, the largest greenhouse-gas producer, to curb emissions. Concerned over competitive advantages, U.S. officials have indicated that they will not approve any treaty that does not have gas-limitation measures in place for the fastest-growing developing nations such as China and India.
By 2025, China's carbon dioxide emissions are expected to increase to 10, 707 metric tons, an increase of 78 percent from its 2006 value and 75 percent higher than expected carbon dioxide emissions in the United States in 2025.
India's greenhouse gases are expected to double by 2031, according to an Indian government report issued in September. The report forecasts that carbon dioxide emissions will rise to between 4 billion to 7.3 billion tons by 2031.
The developed and developing world have not seen eye-to-eye on the subject of climate change. The developing countries including India and China believe that the developed nations of the world should be doing more to help fight climate change, calling for them to cut emissions by at least 40 percent below 1990 levels by 2020. While the developed nations say that this target is out of reach when they are trying to stimulate recession-hit economies.