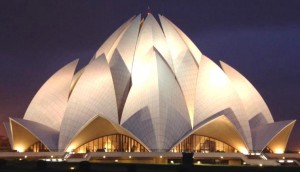 Dec. 16 – A new study by PricewaterhouseCoopers (PwC) and India's Urban Land Institute, a global non-profit education and research institute has stated that India leads the pack of top real estate investment markets in Asia for 2010.
The report, which provides an outlook on Asia-Pacific real estate investment and development trends,says that India,particularly Mumbai and Delhi, are good destinations. Residential properties are viewed as more promising than other sectors with Mumbai, Delhi and Bangalore on top the pack in the hotel 'buy' prospects.
The study polled the opinions of more than 270 international real estate professionals, including investors, developers, property company representatives, lenders, brokers and consultants. It stated that since the global economic meltdown, asset markets in the Asia-Pacific region have been holding up well compared to the European and American markets.
Pricing and rentals in the region fell steeply in 2008 and early this year but revived during the second half of the year by China's stimulus measures. This has led Asian markets to report positive growth at the end of the year.
Transaction volumes have rebounded mostly led by China. "The relatively stronger fundamentals and the lack of dependence on foreign demand are seen as key advantages as India has managed to mitigate the severe recession that has hit most other Asian countries. " said Gautam Mehra, India Leader for Real Estate Practice for PriceWaterhouseCoopers.
Unlike the Unites States and Europe, distress sale in Asia had been minimal. This was due to the relative abundance of liquidity; low loan-to-value ratios, leaving borrowers less vulnerable to loan servicing problems when the prices declined. Except for China, rebounds in most Asia-Pacific markets remain sensitive. Asia-Pacific governments will probably be able to sustain high rates of liquidity with their near term prospects probably tied to developments in the West particularly the United States.