Op/Ed Commentary: Chris Devonshire-Ellis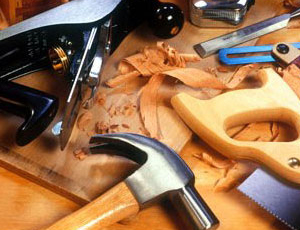 Mar. 18 – While the common perception is of China as the source of many low cost items found in U.S. retail stores such as Wal-Mart, B&Q, and Home Depot, a silent trend has begun to emerge that signals the beginning of the end of Chinese dominance in this field. Welcome then, to a new source of low cost goods – India's Punjab region.
Under the auspices of India's Ministry of Commerce, the Engineering Export Promotion Council has been doing a sterling job in actively seeking new markets for Indian products overseas. The EEPC is so focused that it even has a specific desk and representative devoted to selling hand crafted tools.
With India's Punjab region accounting for some 75 percent of all India's hand tool exports, the presence of over thirty Indian manufacturers at the worlds largest hardware fair in Cologne has raised some eyebrows. The vendors are easy to spot – Punjab is the home of much of India's Sikh population, resplendent in turbans and beards, and appear exotic in Western business surroundings.
Inquiries by all accounts have been flooding in, with the crucial aspect – quality – coming up time and again. As Chinese hand tooling standards dip, with incorrectly tempered hammer heads and shovel blades causing fractures and breakages, the Punjab region is set to step in.
Considered India's breadbasket, the region's crafting of agricultural tools isn't just a manufacturing business set up for export. In Punjab, the tooling industry comes from years of practical experience toiling in India's own agricultural industry, with baking sun, hard earth, and heavy usage. The manufacturing of substandard tools just isn't going to fly here, and the equipment is made with rather more professional know-how and pride than a Chinese accountant's bottom line can muster. These tools are now on sale across the U.S. in the aforementioned stores and are rapidly gaining in popularity as  both reliable and inexpensive.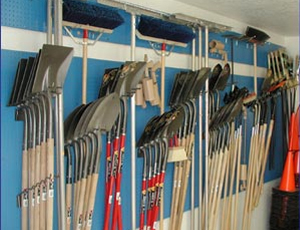 Hand tools from the Punjab have been steadily increasing in exports, achieving US$163 million last year and US$198 million in 2008. Exports for 2010 are expected to increase by 15 percent. With the retail cost of a shovel at B&Q around US$20, that's a lot of Punjabi hardware that is finding its way into the big retail stores. Furthermore, from shovels and hammers grows more expertise, and the Punjabis have begun manufacturing electrical tools and specialist tooling in the region. The applications are diverse.
As mentioned, there is a history here born from years of agricultural expertise in the making of hand tools in Punjab, and a deeper connection with the products. That may be something China is losing, as manufacturing there gets ever more cost conscious. China also can't compete as labor costs for such workers are now three times higher than in India. The result, to keep prices competitive, is a reduction in quality.
The Punjabi hand tool manufacturers may be just a small part of a tiny trend. However, I suspect that the discovery of Indian manufacturing skills, if chosen correctly and based on local experience, may start to shift the onus of cheap product manufacturing and supply from Chinese factories to Indian ones. After all, you can't build a castle without shovels, and the Punjabi's have those in abundance.