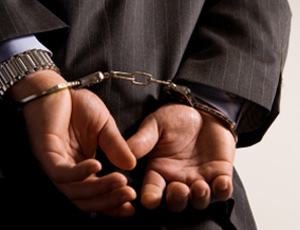 Apr. 7 – Ineffective control systems and diminishing ethical values are contributing to a growing prevalence of fraud in India, according to a recent survey by professional service firm KPMG.
Titled "India Fraud Survey Report 2010," the examination into corporate India found that 75 percent of those questioned believe that fraud cases had increased over the last two years. The report attributes this perception to the existence of mistrust within companies, individuals striving to achieve personal gains, pressure to meet earnings targets, and lack of control mechanisms.
The survey's respondents were made up of chairman/managing directors, chief financial officers, heads of internal audit and compliance, fraud risk managers, and other senior personnel at close to 1,000 leading organizations operating in a wide range of industries throughout India.
Among these industry leaders, a discouraging 81 percent believe that financial statement fraud is a major issue facing the country. Regarding the motive, 63 percent indicate a desire to meet or exceed market expectations as a leading cause, while 61 percent feel performance-based remuneration it the underlying instigator. An absence of appropriate repercussions could also be a driver, as indicated by the 62 percent of respondents who believe strict disciplinary actions are not enforced for those who commit financial statement fraud.
"In a recessionary environment, cost reduction initiatives increase the potential for internal control breakdown and frauds, especially financial statement fraud," said Rohit Mahajan, executive director of KPMG's forensic services, according to Reuters. "Therefore, with signs of economic recovery, it is imperative for companies to reevaluate their cost reduction initiatives."
An astounding 87 percent of individuals surveyed have said that their firms have lost more than Rs.1 million to fraud, up from 47 percent in the company's 2008 survey. The perception of the Indian business environment, where 38 percent believe bribery is an integral part of company transactions, is also cause for concern.
"We treat bribery as an acceptable practice, an integral feature of doing business," said Mahajan. "But as Indian companies become more global and more global firms do business in India, that perception will change. There will be a bigger push for a zero-tolerance attitude to bribery and corruption and greater disciplinary action for perpetrators."
While corruption and bribery will likely linger in emerging Asia for a while to come, the region may see improvements in this area alongside its growing role within the global economy. In the meantime, a little more transparency and accountability among India's industry leaders wouldn't hurt.