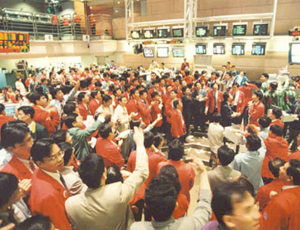 Apr. 22 – China's New Century Shipbuilding filed a preliminary prospectus on the Monetary Authority of Singapore website earlier this month as they prepare for an initial public offering on the Singapore Stock Exchange.
Under the advisement of Morgan Stanley and UBS, New Century Shipbuilding is hoping their IPO will help the company raise as much as US$1.2 billion by offering up a reported 1.464 billion shares at between US$0.72 to US$0.87 per share.
Final pricing for the IPO is expected around May 4 and is set to be the largest ever IPO by a Chinese company on the Singapore Stock Exchange. New Century will offer 976 million primary shares and the remaining 488 million as secondary shares.
The Singapore bourse has become a leading listing source for Asia's shipping companies; Yangzijiang Shipbuilding, another large Chinese shipbuilder and New Century competitor, is already listed.
"SGX has continued to maintain its dominance in the shipping industry. This IPO would further prove that point," said Sanjay Jain, an analyst at Credit Suisse, according to Reuters.
Related Reading
Singapore Stock Exchange Targets Indian Companies for Listing