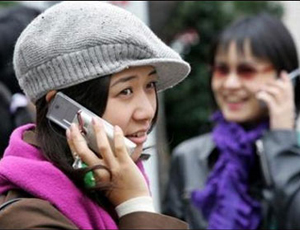 Jun. 30 – The number of cell phone subscribers is continuing to grow at a rapid pace across the world's two most populous countries, with China and India now claiming 796 million and 617.5 million mobile phone users, respectively, through May 2010.
According to China's Ministry of Information Industry, new Chinese cell phone subscribers totaled 9.4 million for the month of May, bringing the 2010 yearly total to 48.5 million. India, meanwhile, reported stronger growth on the month with 16.3 million new mobile subscriptions.
By jointly surpassing the milestone of 1.4 billion cell phone users, China and India now provide 56 percent of their nearly 2.6 billion citizens with cell phone coverage. Individually, 60 percent of China's 1.34 billion nationals now maintain a mobile phone subscription compared with 52 percent of India's 1.18 billion citizens.
China Mobile remains the top telecommunications operator in China with an updated mobile subscriber base of 549 million, followed by China Unicom with 155.3 million and China Telecom with 71.5 million users. In India, the largest two telecommunication companies by subscriber base are Bharti Airtel with 133.6 million and Vodafone with 106.3 million users.