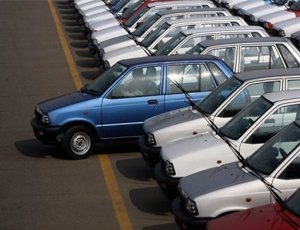 Aug. 2 – India's top car maker by volume, Maruti Suzuki, reported a 29 percent jump in its July sales when compared with the same period last year with sales totaling over 100,000 units.
The New Delhi-based small cars company sold a total of 100,857 units last month; 90,114 domestically and 10,743 internationally. After sales slowed to a growth rate of 17.3 percent in June due to a six-day shutdown, July's monthly unit sales for the Indian market rebounded to set a new company record.
"This is the second time in this fiscal that the company's monthly sales figure has crossed the 1 lakh mark," the company said in a statement, referring to the 102,175 units sold in May. "Domestic sales in July 2010 are also the highest ever domestic sales in a month."
Maruti Suzuki's strong sales come despite price increases across the board in India's automobile industry due to increases in the cost of labor and materials as well as government regulations.
Tata Motors, the country's largest vehicle maker, saw its sales grow 41 percent year-on-year in July while Hyundai Motors saw their total sales jump 11 percent for the month.