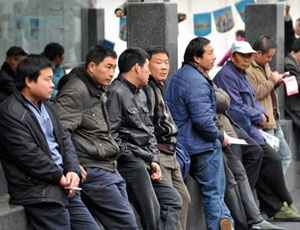 Nov. 5 – China and India came in at 89th and 119th, respectively, among 169 nations in the United Nations' annual Human Development Report released on Thursday. The report ranks countries by non-economic factors as well as economic ones. East Asia and the Pacific region showed the most improvement, growing twice as fast as any other region in the world.
The rankings use a composite statistical tool that takes a nation's average life expectancy, the strength of its education system, and GDP per capita and compiles it into an index. This report is slightly different from previous editions because it also considers how equally such benefits are distributed throughout a nation.
China has been the second best performer over the last 40 years in terms of HDI improvement and is the only country on the report's "Top 10 Movers" list due to improvements in income rather than health or education. China's per capita income (taken to mean a nation's standard of living) has increased 21 times since 1970, but it was far from the region's top performer this year in schooling or average life expectancy.
India, in some senses, faces a similar problem. Although the country has experienced tremendous growth in recent years and is often painted as a people-friendly alternative to China, the U.N. report shows that India's gender equality ratings for both education and health are worse than those of its neighbor, Pakistan. Despite some failures, the report shows that India has managed to increase the average life expectancy of its citizens by 16 years over the last 40 years.
At the report's statistical poles lie Norway with 81 years of life expectancy and an average income of roughly US$58,000 and, in stark contrast, Zimbabwe with an average life expectancy of 47 and US$176 GDP per capita.
The report sounds an optimistic tone, noting that "Overall, poor countries are catching up with the rich countries… the HDI gap between developing and developed countries narrowed by about a fifth between 1990 and 2010 and about a fourth since 1970."