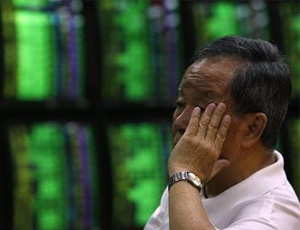 Nov. 25 – Demonstrating just to what extent the world's economies are interconnected, North Korea's shelling of a South Korean island on Tuesday temporarily wiped almost US$1 trillion off the value of global stocks and delayed several planned listings.
About two stocks declined for each that gained in Morgan Stanley Capital International's Asian Index, which dropped 1.3 percent. The Nikkei 225 Stock Average fell 0.8 percent in Japan, where markets were shut Tuesday for a holiday. South Korea's Kospi Index also fell 0.2 percent, paring a slump of as much as 2.4 percent. Hong Kong's Hang Seng Index rose 0.5 percent yesterday after tumbling 2.7 percent the day of the attack. The Korean won fell 0.4 percent to 1,142.25 per dollar after dropping as much as 3.1 percent. Industrial and Commercial Bank of China, the world's top lender by market capitalization, slumped as much as 10 percent in Shanghai.
Listing on various exchanges were also either postponed or canceled. Bluestar Adissco Nutrition Group, in a US$1.56 billion offering, China Datong, a US$1.5 billion offering, and China New Materials, a US$126 million listing, have all canceled immediate plans to list in Hong Kong in light of the incident.
On the other hand, shares of defense-related companies in Seoul gained quickly, with Huneed Technologies, a military equipment maker, rising 4.9 percent and Speco Co., a military installation parts developer, increasing by 15 percent.
"A bubbling over of tensions in Korea is another layer of uncertainty for markets that they don't need to contend with," Tim Schroeders, who helps manage about US$1 billion at Pengana Capital in Melbourne, told Bloomberg. "There's enough going on in terms of European debt problems and Chinese inflation without having to deal with erupting geopolitical tensions. It's probably just another trigger point for people to sell."
The finance ministry said after an emergency meeting of government and central bank officials Wednesday morning that it is willing to supply "ample" liquidity in local and foreign currencies if needed to shield markets.