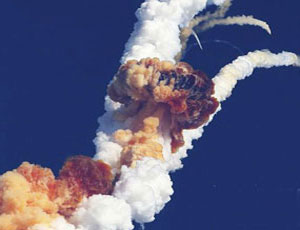 Dec. 28 – India failed to put a communications satellite into orbit when the unmanned Geosynchronous Satellite Launch Vehicle (GSLV) exploded less than one minute after launch at 4:05 p.m. local time on December 25. Experts warned on Sunday the failure will likely slow down India's steps into the global commercial satellite launch market.
The rocket went out of control 47 seconds after the launch before blowing up at an altitude of about eight kilometers over the Bay of Bengal, due to the unexpectedly increased pressure on the GSLV brought by the change of flight angle. The rocket launch was already postponed once from the scheduled December 20 to December 25, given a detected problem on the low-temperature engine.
According to a December 26 report on All Indian News, a preliminary investigation by the Indian Space Research Organization (ISRO) says the explosion may be due to the connector chord, which is responsible for the actuator system's failure to detect the command given by the GSLV.
The GSAT-5P satellite India failed to launch this time weighs 2.3 tons and cost the country Rs. 1.25 billion to make. It was designed to replace the INSAT-2E communications satellite India launched in 1999.
The accident was the second failure India experienced when launching a GSLV this year. On April 15, the rocket featuring a domestically-made low-temperature engine also crashed over the Bay of Bengal.
Experts warned the setback may threaten India's ambition to send its first manned space flight in 2016. M.N.Vahia, a space scientist, told the Times of India that "what happened is unnerving as India's reputation as a reliable space launching country has taken a serious dent."
India first started its space projects development in 1963 and successfully sent an Italian satellite and Israeli spy satellite into orbits in 2007 and 2008 respectively. The success has promoted the international recognition in the country's space business and helped India have more presence in the commercial satellite launch market.
U.R. Rao, a former ISRO chairman, said India shall not be put off by the recent setbacks.
"There's always a general worry and unhappiness when a launch fails, but we can't allow that to bog us down. We have to zero in on the problem and work out an appropriate solution." He said.
Related Reading
China and India to Jointly Launch Communications Satellite