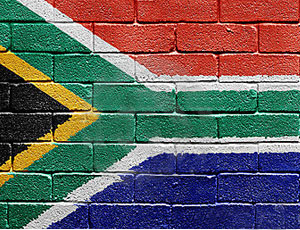 Dec. 29 – Brazil, Russia, India and China—also known as the four BRIC economies—now have another partner. At China's request, South Africa will attend the upcoming BRIC summit in early 2011 where, among other things, the group will be renamed the "BRICS."
South African Foreign Minister Maite Nkoana-Mashabane said China invited South Africa to join the group, whose current members will account for 61 percent of global growth in 2014, according to research by the International Monetary Fund.
"China, in its capacity as rotating chairperson of the BRIC formation, based on agreement reached by the BRIC member states, invites South Africa as a full member into what will in future be called BRICS," she said at a press briefing in Pretoria.
"(Chinese) President Hu Jintao also issued a letter of invitation to (South African) President Jacob Zuma to attend the third BRICS leaders' summit, to be held in China in the first quarter of 2011," she added.
China's state news agency Xinhua confirmed the invitation, stating "BRIC has accepted South Africa as a full member of the group."
In 2001, Goldman Sachs economist Jim O'Neill coined the term BRIC to describe the geopolitical influence the four large emerging economies would seek as they continued to grow. BRIC economies accounted for roughly half of global growth between 2000 and 2008.
The BRIC countries are not formally linked but have held summits and taken steps to boost financial cooperation and opportunities. BRIC held its first summit in Russia last year.
South Africa's economy is about one-fourth the size of Russia's, the smallest BRIC, but the country had been lobbying heavily to be admitted to the club.
Nkoana-Mashabane called the invitation "the best Christmas present ever" for South Africa.
"South Africa will provide a gateway into Africa for BRICS, and everything South Africa does as a member of the forum will be to advance the African agenda," she said.
But some economists, including O'Neill, the man who coined the term, said the country does not carry the same economic heft as the group's other members.
"In terms of my thesis of economics, it doesn't make a huge amount of sense," O'Neill said. "There are lots of other emerging nations that have more people and/or considerably bigger economies than South Africa."
"If I were any one of Korea, Turkey, Indonesia, Mexico, or even Poland or Argentina, I'd be saying today, 'Why not me?'"
Martyn Davies, chief executive officer of Frontier Advisory, a South African firm that offers corporate finance services and research on emerging markets, called the move "a political play rather than a commercial one."
"The South African government clearly wants to elevate ourselves," he was quoted as saying. "We want to be seen as a first-tier emerging market economy, rather than as a second-tier emerging market economy as we currently are."