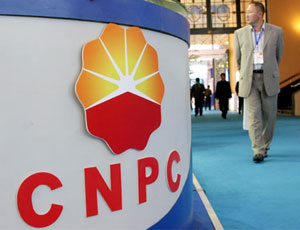 Dec. 30 – China's largest oil and gas producer and supplier China National Petroleum Corporation (CNPC) is approaching India's state-run Oil & Natural Gas Corporation (ONGC) to obtain access to India's non-renewable energy sector.
A government official requesting anonymity told The Economic Times that CNPC executives are planning to visit India by February to negotiate on the collaboration between the two energy magnates.
Although India, which allows 100 percent foreign direct investment in the oil and gas sector, still holds an extremely cautious attitude towards China's entry into certain sensitive fields such as energy, ports and telecommunications, signs of an improving Sino-Indian relationship following Chinese Premier Wen Jiabao's visit this month brings CNPC more hope to access the Indian energy sector – which holds massive potential.
Experts say that once clearance has been approved by the government for cooperation in the energy field, the two companies will be able to collaborate on many levels. As the country with the Asia-Pacific region's second largest oil reserves, India will certainly interest China with its great potential for energy exploration and production. In addition, China also sees opportunities in the country's domestic engineering and oil-field service sectors.
As the world's second largest energy consumer after the United States, China is actively looking for oil and gas assets overseas as the production from its own major oil fields decline. So far, both of the two biggest Chinese oil producers, CNPC and Sinopec, have had joint ventures with ONGC's overseas subsidiary ONGC Videsh Ltd (OVL).
In 2005, CNPC and OVL bought a 38 percent stake together in Al-Furat Petroleum Company, a Syrian company that owns 39 oil and gas fields. Sinopec and OVL also jointly own some oil and gas fields in Colombia.
The collaboration between CNPC and ONGC in India will help the state-run Indian energy company focus better on major projects while saving the cost of sourcing deep-water technology. It will also reduce the competition from CNPC and its arm PetroChina when ONGC acquires overseas energy assets.