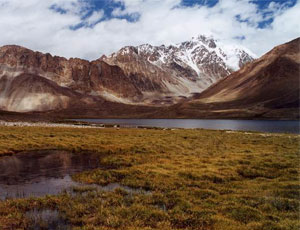 Jan. 14 – After roughly a century of tension, Tajikistan's lower house of parliament ratified an agreement to redraw its border with China, giving China control of roughly 1,000 square kilometers of a 28,500-square-kilometer area under dispute in the remote Pamir Mountain Range.
Tajik Foreign Minister Khamrokhon Zarifi hailed the decision to cede roughly 3.5 percent of the disputed territory to China as a "great victory for Tajik diplomacy."
"This is an important political event and will promote further expansion of Tajikistan's ties with China," Zarifi said according to The Times of India.
The territorial dispute dates back to the end of the 19th century and neither the Czarist Russian Empire or the Soviet Union was able to reach an agreement with China over the region.
China is the largest investor in Tajikistan and has invested vast sums of money in the country's energy sector, as well as given favorable interest rates on loans for infrastructure and other public works projects.
Tajikistan's Parliamentary deputies, though, said that they had remained ignorant of the intergovernmental agreement with China until only recently.
"The ratification of this protocol contradicts the constitution, which says the territory of our state is united and indivisible," said Mukhiddin Kabiri, chairman of the Islamic Revival Party of Tajikistan and one of only two opposition members of parliament.