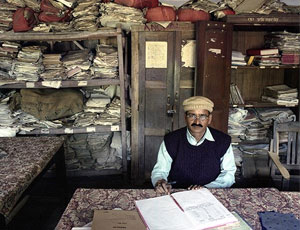 Jan. 27 – A recent survey by a Hong Kong-based consultancy rated both India and China as the countries with the most inconvenient regulatory environment.
The "Regulatory Overkill" survey released by the Political and Economic Risk Consultancy (PERC) uses a grading system with zero as the best possible score and 10 as the worst. India and China received the mark of 9.16 and 9.04 respectively, becoming the two most over-regulated countries among the 11 Asian economies surveyed.
The PERC report commented that Indian regulations are "complex and non-transparent" in general, adding that it is even difficult to get a tourist visa in the country.
The report pointed out that the bureaucratic system is the major cause for the regulatory overkill in both China and India.
Other countries that received bad scores include Indonesia (8.83) and the Philippines (8.26) for their corruption problems and lack of regulation implementation.
The survey ranked the two Asian financial hubs – Hong Kong (0.98) and Singapore (1.08) – as economies with the simplest and most transparent regulatory systems. Unlike India and China, where bureaucracy matters the most, the survey noted that Hong Kong and Singapore rely more on the opinions of experts and businesses when they create regulations. The two economies both want to avoid unnecessary paperwork, but use the Internet to improve the coordination among governmental departments and keep consumers informed.
Japan, Taiwan and South Korea were rated as next best. The United States was scored 1.51 for comparison.