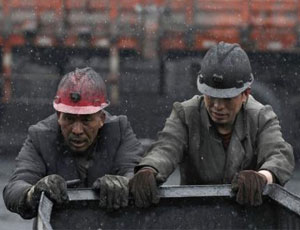 Feb. 23 – Mergers and acquisitions in India and China's mining and metals sectors will continue to rise in 2011, after the number of deals grew by 89 percent in 2010, according to Ernst & Young LLP.
"The majors out of India and China will lead the deals," Michael Lynch-Bell, head of mining and metals at Ernest & Young, said in an interview. "The Indians are desperate. They are about 10 years behind China. They are really looking for coal and iron ore supply for the next 10 years."
While growth in China's demand for zinc and iron ore has outpaced India's over the past six years, Indian Prime Minister Manmohan Singh recently unveiled plans to spend US$1 trillion to improve road, rail and power networks. Such a plan would step up India's demand for metals and minerals significantly.
Last year, Indian companies ranked seventh in mining and metals acquisitions, rising seven places from 14th place a year earlier, according to the latest reports by the consulting firm. The country, which recorded US$4.6 billion of deals, for the first time surpassed China, with US$4.5 billion. India alone accounted for 5 percent of all mergers and acquisition deals during 2010.
Acquisitions from developing economies in general accounted for 43 percent of deal value in 2010 and over half of the top 20 acquirers last year were from emerging markets.
Deals also grew in Latin America, where the value of deals skyrocketed 97 percent to US$24 billion in 2010, attracting the second largest amount of transactions after Asia-Pacific.
Brazilian companies were aggressive acquirers at the high end of deal values: it was the lead purchaser in six of the top 20 deals. Brazilian mining giant Vale was involved in three of those deals, spending a combined US$8.1 billion to purchase two Brazilian potash companies and an iron ore project in Guinea.
Lynch-Bell of Ernst & Young added that the appetite for risk also rose as companies started to look in politically tenuous areas such as West Africa and even Papua New Guinea to purchase assets. Australia-based Newcrest Mining Ltd conducted last year's largest transaction by acquiring Lihir Gold Ltd for US$9 billion. The bulk of Lihir's assets are located in Papua New Guinea.
The worldwide hunger for M&A deals was fueled by the continued need for resource security, ever-rising commodity prices, improved cash-flow and the availability of loose capital, and a greater desire for vertical integration, Ernst & Young said.
The appetite for riskier investment destinations, however, was counterbalanced by a decreased interest in transformational deals and a preference for organic organizational growth.
In 2010, gold was the most sought after commodity, followed by coal, steel, iron ore, copper and potash. Gold accounted for 27 percent of the deal value, taking over the top position from coal the year prior. Coal accounted for 16 percent of the deal value and steel for 12 percent, Ernst & Young said.
Related Reading

Mergers and Acquisitions in China
This Guide is a practical overview for the international businessman to understand the rules, regulations and management issues regarding M&A in China.