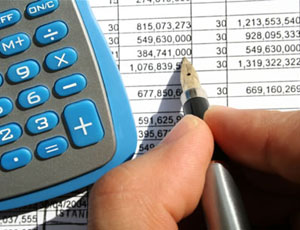 Mar. 1 – For those who are seekers of investment opportunities in emerging Asia, Finance Minister Pranab Mukherjee's unveiling of India's Union Budget 2011 in front of Parliament on Monday comes as the catch of the season. The legislation will do much to put in practice the Indian government's longstanding ambitions of ramping up inward foreign investment.
Found among the slew of changes the 2011-2012 federal budget will introduce, financial reforms will finally allow foreign individuals to invest in Indian mutual funds. Under the existing legal regime, only foreign institutional investors and sub-accounts registered with the market regulator, SEBl, and non-resident Indians can invest in mutual funds.
According to fund managers familiar with the Indian market, the move will not only boost inflows, but free up existing capital to be used for other productive means.
"I think it opens up a big opportunity for the global citizens to participate in emerging markets and take advantage of the India growth story. India and China are on the radar of a large number of people outside, and with this I think India will be able to attract a sizeable amount of money from all over the world," Jaideep Bhattacharya of UTI Mutual Fund told Yahoo! Finance India.
However, the new rules may not change much for Americans. Unfortunately, Indian mutual funds are yet to be approved by the U.S. Securities and Exchange Commission, and cannot be purchased from firms with a presence in the United States (and therefore subject to SEC regulatory approval). But, U.S. citizens may now invest in Reliance Mutual Funds and HDFC Mutual Funds since the firms that sell those equity mutual funds are not located in the United States.
Foreign institutional investors also experienced a relaxing of restrictions on their potential investment targets. Previously, FIIs were limited to investing in corporate bonds worth a maximum of US$5 billion. They are now permitted to invest in infrastructure bonds worth up to US$25 billion. Unfortunately, FIIs are still limited to a cap of US$15 billion when purchasing bonds offered by banks, NBFCs and most other corporate institutions.
During the run up to the release of the budget, there was some speculation that laws on bringing foreign capital into India's retail sector were also going to be relaxed. Unfortunately, such changes failed to materialize.
Currently, only single-brand retailers such as Marks & Spencer Group LC and Nike Inc. are allowed to own their foreign business partners in India and bring in 51 percent of their JV's total capital. Retailers such as Wal-Mart are permitted 100 percent foreign direct investment in the cash-and-carry business, meaning that they can run wholesale stores that supply to small stores, restaurants, hotels and other business outlets, but are not permitted to invest in enterprises that sell directly to customers.
The budget will also attempt to tackle surging inflation, improvements in infrastructure, and reductions in individual income tax – all things that the watchful foreign investor should accept as boons.
Related Reading