By Christian Fleming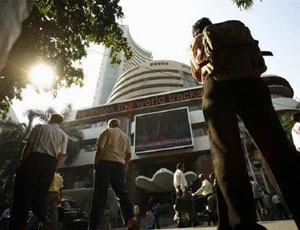 Mar. 2 – India's growth rate is expected to sail well above 8 percent this year and if local Chinese officials heed Beijing's recommendation of a nation-wide 7 percent growth rate next year, India may even become the world's fastest growing economy in 2012.
India's GDP already showed a strong growth rate of 8.2 percent year-on-year in the third quarter of FY 2010-11. While this is well behind China's average growth of 10.4 percent over the past decade, population growth, rising exports, and expanding services may help India to give China a run for its money in the foreseeable future.
In the third quarter of 2010-2011, India's exports grew 16.2 percent year-on-year. Private consumption also grew by 9 percent from the previous year, while business investment grew 6 percent. Government expenditure was 3 percent lower than a year earlier, but that may be a selling point for investors weary of government competition with private enterprises.
Although India's GDP growth slowed in the final quarter of 2010, it remained above 8 percent due to strong growth in key service sectors and a recovery in agricultural output. Accounting for more than 55 percent of GDP on its own, India's service sector forms the nation's economic sinew.
Activity in the finance, insurance, real estate and business services sector surged at a double-digit pace, while trade, hotel, transport and communications activity recorded their sixth consecutive quarter of 8 percent year-on-year growth.
China's new, conservative-looking Five-Year-Plan stands in stark contrast to the expansive Indian budget that was unveiled on Friday. Forecasts hold that India's economy will expand by 8.75 percent to 9.25 percent in 2011-12, with the numbers buoyed by high expectations of domestic consumption and of the positive effects of a loosening of laws on inward foreign investment.
Chinese Premier Wen Jiabao said during an online chat with the public on Sunday that "We'll never seek a high economic growth rate and size at the cost of the environment as that would result in unsustainable growth with industrial overcapacity and intensive resource consumption."
A day later, Finance Minister Pranab Mukherjee laid down a medium-term roadmap to achieve an annual 9 percent GDP growth rate. He said fiscal consolidation and reforms would be critical to sustainably achieve this rate.
The Chinese government's Five-Year-Plan for 2011-2015—similar to India's five-year budget—will be placed before China's plenary session before being adopted fully.
"The Chinese economy is three times our size. So, overtaking China will not happen overnight and to do that we need not only grow at a higher level and reach a double-digit mark soon but also sustain it at that level," Chandrajit Banerjee, director-general, Confederation of Indian Industry told The Hindu Times.
He later added that India does have the potential to do so, as it is backed by strong economic fundamentals.
And yet, although China's central government has sought to maintain an 8 percent growth rate over the past few years, local and regional governments have consistently smashed that goal – delivering upwards of 10 percent growth annually.
The difficulty for China may not lie in stimulating growth, but in reining it in and making sure the benefits of development are shared by all. For the world's second largest economy, it may be a point of embarrassment that GDP per capita remains around US$4,500.
But India too is not without its challenges, including rampant illiteracy, widespread inequality, ailing infrastructure, and an infant mortality rate three times higher than China's.
Mr. Narayan, who is head of research at the Institute of South Asian Studies at the National University of Singapore, believes that the the inconvenient truth is that things can get done faster in a single-party state than in a chaotic federal democracy.
"At one level there's envy at the progress China has achieved," Mr. Narayan said. "There's also a realization that that kind of organized governance would be very difficult to manage in India with the kind of diversity that has been developed in the last 50 to 60 years."
Related Reading
China-India Weekly Business Update: March 1
Indian 2011/12 Budget Good for Foreign Investment
China's GDP Up 10.3% in 2010, but Inflation Remains a Concern