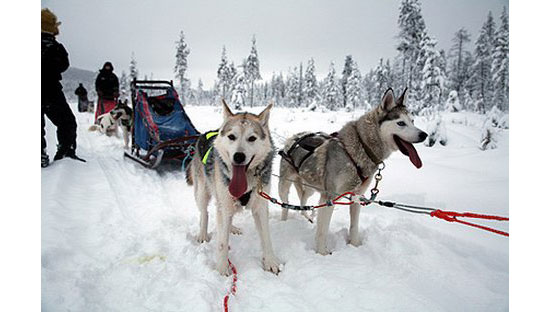 The average Mongolian to become U.S. dollar millionaire by 2014
Op-Ed Commentary: Chris Devonshire-Ellis
ULAAN BAATAR, Mar. 8 – As we have seen over the last few days, the Mongolian economy is about to take off in a very big way. Massive mineral reserves are about to transform the wealth of this landlocked country and the implications both for the Mongolians and for foreign investors are huge.
Such new found massive wealth is not without its drawbacks. As I have discussed in my previous articles, "Governance Key to Unlocking Mongolia's Wealth" and "What if the Wolf Snarls? Mongolia's Macro-Economic Risks," the potential pitfalls in Mongolia are also very real.
However, reform is happening at a frantic pace, and this is already having a major impact on the wealth of the Mongolians and the opportunities now presenting themselves in terms of selling to this market. Getting the wealth from the nation's mineral reserves is not going to be an easy task. At least 50 percent of Mongolians are nomads, essentially involved in agriculture through the raising of herds of goats, sheep and other animals. Byproducts such as cashmere and other meat and dairy produce are still a major industry in Mongolia, albeit one that is largely fragmented. Within a territory the size of Western Europe, some 1.3 million Mongolians retain their nomadic culture and use the land to raise livestock. Uniting them is no easy task.
The other 50 percent live in Ulaan Baatar, the capital city, and are slowly adapting to the developing service economy the city provides. Yet making sure all share in the national wealth is not going to be easy. As was pointed out by the head of Barclays Capital at the recent Mongolian Economic Forum: "Mongolia's wealth belongs to all of the Mongolian people and it is important that this is used for the benefit of future generations."
This then requires an enormous restructuring of the national finance system. As I pointed out last week, Mongolia's Stock Exchange is being restructured with the assistance of the London Stock Exchange, and new dynamics are coming into play. The creation of the Mongolian Investment Bank and a sovereign wealth fund are also taking place. The government also wants to radically restructure many of its state-owned enterprises, and especially those in its energy sector. Many of Mongolia's SOEs are ineffectively run, and getting private enterprise into them is paramount.
The government indicated that it intends, once the Mongolian Stock Exchange is reformed and the Investment Bank readied, to sell off over 100 SOEs, mainly through IPOs. The link with the London Stock Exchange provides access to finance both from Europe and North America, and some operations may also be listed not just in Mongolia, but also in Hong Kong, London and on New York's Nasdaq. A timeline of three years was given for this sell-off to commence.
Putting that money to good use, though, will be a multi-tiered approach. While most of the businesses to be listed will remain at least partly government owned, the proceeds from the sale will be divided. About 50 percent is earmarked directly to the government coffers, and a further 30 percent to be divided between the Mongolian Investment Bank and the sovereign wealth fund. Of the remaining 20 percent, it is mooted that half will be given gratis to Mongolian nationals, with the remainder to be sold at preferential rates. Quite how this is to be accomplished has still to be worked out, however it will have an immediate impact. Assuming the stocks sold raise the expected amount of value, Mongolia will suddenly become a country where every citizen is a U.S. dollar millionaire.
In this regard, the country is already studying the models of nations such as Qatar and the UAE, and some 16 global banks are now advising the government on this repositioning of national wealth.
Concerning the regulatory aspects of mining, much of the nation's reserves will be operational for between 50 to 100 years, meaning that getting political and economic stability into managing the nation is key. However, the government also wishes to develop industries away from the core mining sector. To this end, at present most foreign direct investment incentives are targeted at the mining sector. The government then needs to address the discriminatory aspects of investment incentives in other industries and encourage secondary markets to flourish.
In my speech to the government, I stressed the importance of getting added value into Mongolia's natural resources and not to rely purely on the sale of raw materials. I quoted the example of Manzhouli, a Chinese city situated near Mongolia's eastern border which is additionally close to Russia. Although the land there is predominantly steppe with very few trees, the city possesses a huge lumber processing industry. The reason being that while the Russians are content to just sell their raw materials, the Chinese are adding value and have invested in the processing industry the lumber requires. I wrote about this is the article China's New City of the Steppes.
The development of secondary industries is therefore key in Mongolia. Not only to add value to their own raw materials, but also to do the same to those from Russia. While Russia's policy focus remains that of exporting raw materials, Mongolia can position itself to be a major regional hub for minerals and related processing.
This is also likely to impact upon the development of new and high-tech industries in Mongolia. For example, a concrete enterprise has been developed in the country in conjunction between a Mongolian SOE and BASF that permits the concrete to be delivered, fast, several kilometers underground. It is then able to set quickly and with great strength at certain temperatures only, meaning it can be efficiently managed and placed into position under extreme conditions. The development of such high-tech products and new industries is not new. When Chile's mining industry began, the country had very little technical expertise. Now the country exports technologies to Australia – a fact that would have been unheard of 20 years ago. Mongolia's vast array of minerals and the sometimes difficult conditions under which they have to be extracted will also spur-on new innovations.
In short, Mongolia is about to become very wealthy, very fast. With its capital city just a one hour and thirty minute flight north from Beijing, the opportunities for foreign investors as concerns the creation of this new wealth are well worth exploring.
Chris Devonshire-Ellis is the principal of Dezan Shira & Associates, Asia's largest independent foreign direct consultancy practice with 17 offices throughout Asia. The firm specializes in foreign direct investment due diligence, investment law, tax and related matters. He is also the vice chairman of the business advisory council for the Greater Tumen Initiative, a UNDP body responsible for North China, Mongolia, Eastern Russia, North Korea, and South Korea with Japan as an observer nation. Chris may be contacted at [email protected] for advice about investing in Mongolia and the region.
Chris will be hosting a Mongolia Investment Forum at the Capital Club in Beijing on Wednesday, March 23, 2011. This will detail investment opportunities and the legal/tax regulatory environment in Mongolia. For further information and to RSVP please click here.
Related Reading
Mongolia's Wolf Economy Comes in from the Cold
Governance Key in Unlocking Mongolia's Mineral Wealth
Ten Things We've Learned About Mongolian Democracy (and China)
China Woos Mongolia as Australia of North Asia

China's Neighbors
Our guide to the economic, trade relations and demographics of all 14 of China's neighboring countries including Mongolia, in addition to Afghanistan, Bhutan, India, Kazakhstan, Kyrgyzstan, Laos, Myanmar, Nepal, North Korea, Pakistan, Russia, Tajikistan and Vietnam.