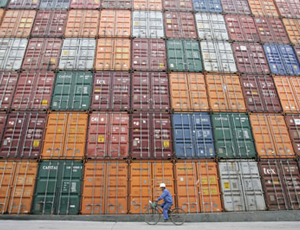 Mar. 14 – Appeals judges from the World Trade Organization today reversed a 2010 ruling that backed the U.S. following a Chinese complaint about duties levied on imports of steel pipes, tires and woven sacks from China, South Korea and Mexico.
In July 2008, the United States slapped import duties on US$200 million worth of steel-pipe shipments and other goods in an effort to offset domestic subsidies. Exporters seeking to sell to the U.S. market faced countervailing anti-subsidy duties of as much as 200 percent of the product's price, as well as anti-dumping duties of as much as 265 percent. Last October, when the case was brought before the WTO, the panel rejected nearly all of China's claims.
Today, after Beijing's appeal, judges determined that "in the four sets of anti-dumping and countervailing duty investigations, the U.S. acted inconsistently" with global trade rules.
Anti-dumping duties punish dumping, the selling of goods below production cost in a foreign country, while the anti-subsidy duties compensate for government aid such as grants and preferential loans. The WTO's judges decided that the United States could not apply both sets of duties to the same good.
Anti-dumping duties are typically levied on countries that are not considered to be "market economies," since some degree of government subsidy is assumed for export-oriented industry. The WTO allows importers to calculate the cost of the good in another country as reference point—for China, it is often Mexico or Turkey.  Anti-subsidy duties, on the other hand, are usually used to counter government subsidies in market economies.
China gladly accepted the results of the appeal. The panel, a government statement read, "has conclusively established that the United States acts unlawfully in the methods by which it calculates and imposes countervailing duties on imports from China."
The decision also provides China momentum at a time when it is involved in disputes at the WTO brought forth by other trading partners who complain of dumping by state-subsidized manufacturers. Last year, at US$1.6 trillion, China surpassed Germany to be the world's largest exporter by value.
On the other hand, China recently lost two important WTO rulings that stated the nation improperly levied tariffs on incoming raw materials to protect domestic suppliers and also held a monopoly through its nation-wide credit card system, UnionPay.
U.S. Trade Representative Ron Kirk said that he found the WTO's reversal deeply troubling. "It appears to be a clear case of overreaching by the Appellate Body," he said.
The United States, he later added, is "reviewing the findings closely in order to understand fully their implications."
The WTO's dispute settlement body should adopt the appeals judges' decisions in roughly 30 days.
Related Reading
China Wins Duties Case Against EU in WTO