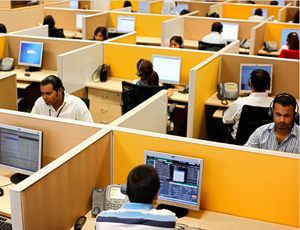 Apr. 13 – Information and communication technologies are most effectively utilized in industrialized nations, where the proliferation of Internet and mobile technology helps economies grow, but developing nations such as India and China are catching up sooner than expected, according to a report published by the World Economic Forum on Tuesday.
The World Economic Forum's 10th report on Global Information Technology discovered that, out of 138 countries, Sweden topped the list for the second time in a row in terms of the strength of its IT infrastructure, regulatory environment and the impact of IT connectivity on business.
Other countries such as Denmark, Canada, Norway and South Korea – countries which are well-known to leverage the Internet effectively for business success – also place well on the list.
"Innovation and IT have proven a crucial lever for long-term growth," said Alan Marcus, Head of Information Technology and Telecommunications at the forum. "Countries fully integrating new technologies and leveraging the new data revolution in their development and growth strategies are laying the foundations for competitive, resilient economies for the future."
Though the report warned of challenges, especially in Europe, where the cost to build and extend infrastructure such as fiber–optic networks, which allow for the quick transfer of huge data streams, are sometimes considered prohibitively high. Their cost has led to cuts in investments, and many telecommunications firms have cut spending fearing that demand for broadband services will not be sufficiently high enough to cover the initial costs of deploying the technology.
However, the document's findings argue that investing in Internet connectivity will pay dividends in the form of boosting economic growth. According to the report, every 10 percent increase in the availability of broadband can boost the annual growth rate of a nation's gross domestic product by 0.6 percent to 0.7 percent.
While industrialized nations are at the frontier of internet technology, emerging nations are quickly catching up and promise strong and sustained growth in this sector over the next few years. The report found that there is still a lot of untapped potential in emerging markets such as China and India, which are ranked 36th and 48th respectively.
"Virtually all of the 2000–20 increase is taking place in emerging countries," according to the report. "Private operators in emerging markets such as China, India, or the Middle East" will, according the World Economic Forum, be motivated "to roll out fiber networks of substantial size because of the natural expected expansion and upgrading of housing stock in these markets."
Related Reading
Virtual World Providing Developing Countries with Real Opportunities
India Lags in ICT Access Among BRIC Countries
At 2.5 Petaflops, China's Tianhe-1A Likely World's Fastest Supercomputer