By Kaitlin Shung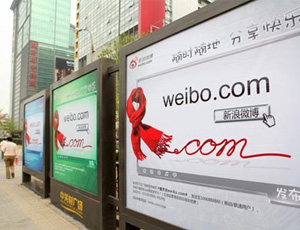 Jun. 20 – Sina Corporation announced plans earlier this month to invest in an English version of its micro-blogging service, Weibo, aimed generally at overseas users.
"We're now developing an English-language microblog service, but there is no timetable to launch it," Sina's Spokesperson Mao Taotao told the China Daily. "The service is aimed at overseas users, but we don't target users from a particular country."
The program is reportedly still in the early development stages and Mao was unable to confirm whether or not the English version would constitute a new interface to the traditional Weibo service or if this would amount to a new service altogether.
The announcement also prompted questions as to whether or not Sina plans to position Weibo on the global stage as a direct competitor to similar English sites such as Twitter. Sina's spokesperson dismissed such questions, while back in April the company's chief executive, Charles Chao, suggested that such a move is not an immediate concern for the company and that if Weibo were to compete outside of China, it would likely be through foreign partnerships.
Launched in August of 2009, Weibo has seen immense growth and popularity in China, despite the difficult regulatory environment it needs to navigate. Over the past year, the threat of social unrest and popular uprisings facilitated by online social network tools has prompted tighter controls by the Chinese government and the expulsion of direct competitors, both foreign (such as Twitter and Facebook) and local (such Fanfou). Today, Weibo has more than 140 million users in China, compared to Twitter's 200 million plus users.
Weibo's success can be attributed to a number of factors, but a part of it undoubtedly lies in its willingness to adhere to government censorship. Content on Weibo is regularly monitored for politically sensitive information, which is diligently blocked.
While the company's compliance in China works in its favor, it remains to be seen if a perception of intimacy with the Chinese government could hinder Weibo's potential in new markets. In addition, Sina announced it would operate its English Weibo service according to Chinese internet laws. Since Weibo is based in China, local laws and regulations as they stand might fundamentally hinder the growth and expansion of the company in the future.
Weibo, as an information sharing platform, has found success in China and this prompts the question: What's next? Sina Corporation's investment into an English variation of Weibo opens the doors to possibilities that extend far beyond China, although that may not be the company's intention today. In transitioning from a Chinese to a global product, Weibo faces challenges any company looking abroad might face, but also carries with it the cost of its success in China.
Related Reading