By Vivian Ni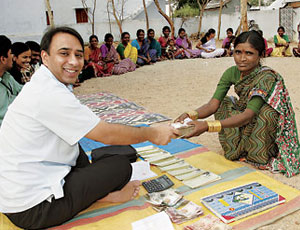 Jul. 11 – The Indian government recently proposed to establish a new law in order to better regulate the country's microfinance industry that is faced with complaints of aggressive lending practices and high interest rates. Aiming to bring various microfinance institutions (MFIs) under the regulation of the Reserve Bank of India (RBI), the proposed law is expected to strongly impact smaller players who look for large profit through their lending businesses.
According to reports, the draft bill proposed that all entities involved in micro-finance activity should obtain a registration certificate from the country's central bank: the RBI. Non-bank micro-lending companies that have provided a minimum of Rs.500,000 in net owned funds can get registered within three months when the law takes effect.
The new law may also require some systemically important MFIs to be converted into section-25 companies – one of three forms of non-profit organizations in India legalized under the country's Companies Act in 1956.