By Vivian Ni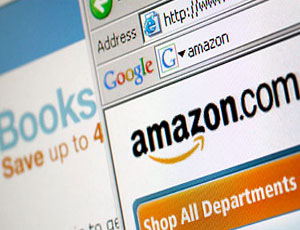 Jul. 28 – The boom in India's electronic commerce market, together with the recent relaxation in investment regulations for foreign retailers, has tempted the world's largest retailer Amazon to enter the populous market. Currently in the process of staff recruitment and partnership negotiations, the Seattle-based company may start operations in India as early as the first quarter of next year, says a report by the Times of India (ToI).
It is reported that Amazon has already hired several key figures for its Indian team and its human resource representative also posted recruitment advertisements on Twitter last month. It may be looking to build a team of over 200 people, and the hiring will be conducted mainly in the southern Indian cities of Chennai, Bangalore and Hyderabad.
Since Amazon's entry to India will require a local partner in accordance with the country's related investment regulations, people are still speculating who will be cooperating with the online retailer giant in the end. While ToI said Amazon is in discussions with several Indian e-commerce majors such as Flipkart.com, LetsBuy.com and Exclusively.com, a report in the London-based morning paper The Independent indicated it is possible that Amazon may have a joint venture with Flipkart, the largest local online retailer established four years ago.
Different from a number of other foreign online retailers that acquired local web sites – such as Groupon which acquired the local daily deals web site SoSasta.com and eBay which bought up Baazee.com – Amazon may be looking to set up operations on its own because negotiations on acquisitions have not seemed to work out so far, according to the ToI report.
The bright prospect of India's e-commerce industry may be one of the major drivers pushing Amazon's investment plan in the market. Although the amount of people who actively use the internet is still relatively small compared to the whole country's population, and most people are still very wary of shopping online, the country's e-commerce industry has been developing rapidly and is set to hit the US$10 billion mark in 2011. Analysts say a trusted online retailer will likely extract even more buying potential from the growing middle-class.
The recent changes in foreign direct investment-related rules may also become an incentive to international retailers. The newly announced approval by India's Committee of Secretaries for a proposal which would allow foreign multi-brand retailers to hold up to 51 percent of equity and become the major shareholder may attract more international multi-brand retailers to establish a business presence in the country.
The changing legal environment may be encouraging to foreign investors, but not for domestic retailers. Local traditional bookstores have felt pressure in the face of the forthcoming competition from Amazon. Kanwarjit Singh, owner of Delhi's famous independent stores The Bookshop, believes Amazon's India expansion will impact the traditional bookstores in a major way, especially because it has a significant price advantage compared to smaller players.
However, some experts believe it remains to be seen whether Amazon will penetrate the local market successfully and help more people build up their reliance on online shopping. Vivek Dehejia, a Mumbai-based economist and commentator, predicted that Amazon may struggle as a relatively late arrival to the market.
Despite the fact that Amazon may not have been the earliest bird to the Indian market, it is still worth noticing that the company has actually already set up offices in India. These offices – which function as development centers – have helped the company dig deep into the technology needed for the success of business. Just as Dehejia added later, "Amazon has not got where it is without being savvy."
Related Reading
FDI in India's Multi-brand Retail
Internet Users in India Could Triple by 2015
Alibaba in Talks with Indian Joint Venture
Alibba Ventures into Japan and India