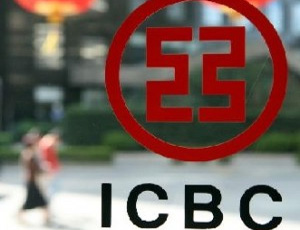 Sept. 20 – The world's largest bank by profit, balance sheet and market value, the Industrial & Commercial Bank of China (ICBC), opened its first branch in the country in Mumbai on Thursday.
"The opening of ICBC's maiden branch here not only shows the bank's confidence in the prospects of India's economic development and the friendly relationships between the two countries, but also our commitment to building a commercial bridge between the two countries," ICBC Vice-chairman, President and Executive Director Yang Kaisheng told the media in India while formally launching the branch.
"We will be concentrating on wholesale banking and trade financing to begin with, and then move onto personal banking including wealth management and investment banking," he added.
ICBC becomes the first lender from Mainland China to set up a branch in the country, and obtained permission by the Reserve Bank of India on September 6. On the investment that ICBC plans here, ICBC India Chief Executive Sun Xiang said, "The bank would be spending around US$100 million here."
Yang also pointed out that in 2010, China became the biggest trade partner of India with a trade volume of US$61.7 billion, which is nearly 20 times the amount 10 years ago, while India is also China's biggest trade partner in South Asia.
ICBC could just be the first of the Big Four Chinese banks to enter India. China has been pressing for regulatory approval to start commercial operations on the grounds of reciprocity. Four Indian banks – State Bank of India, Bank of Baroda, Bank of India and Canara Bank – have a branch each in China. ICBC is the biggest of China's Big Four banks, with the others being Bank of China, China Construction Bank and Agricultural Bank of China.
New Delhi and Beijing signed an MoU during Chinese premier Wen Jiabao's recent visit, which would allow Chinese banks to set up branches in the country.
ICBC is looking at funding Chinese companies keen on investing in India's power, telecom and infrastructure sectors through its maiden India branch, and may also help Indian firms raise yuan-denominated bonds, Yang said. ICBC will start with corporate banking and later roll out investment, private and personal banking services.
Related Reading
Conducting Due Diligence in China and India
Increased Expat Costs in China Will See Many Relocate to India