Sept. 28 – Pakistani Prime Minister Yousaf Raza Giliani yesterday pledged support to China in fighting Muslim insurgents aiming at creating a pan-Islamic state in Xinjiang. Giliani has been meeting in Islamabad with the Chinese Public Security Minister Meng Jianzhu, who also met with Pakistan's President Asif Ali Zardari, Interior Minister Rehman Malik and General Khalis Shameem Wyne.
"We are true friends. China's enemy is our enemy," said Giliani. "We will extend full cooperation to China on security."
This comes after China blamed Islamic terrorists based in Pakistan for carrying out attacks in Urumqi, Kashgar and Khotan recently. China stated that Pakistan-based camps had been training Uighur insurgents, suspected of being part of the banned East Turkestan Islamic Movement. The ETIM is a Waziri-based mujahedeen organization, with its stated goals being the independence of East Turkestan and the conversion of all Chinese people to Islam.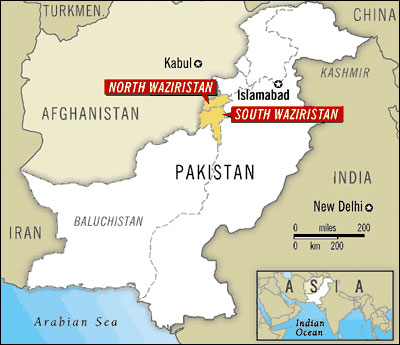 Some Pakistan officials have stated that they hope China can fill the diplomatic and economic role about to be vacated by the United States in light of its deteriorating relations with the country. Pakistan's problem with fighting the Islamic groups operating against China is that they are based in Waziristan, a tribal area in Pakistan's north, already heavily involved in the war in Afghanistan. Pakistan has troops based there, but has fallen short of attacking militants fearful of terrorist repercussions against Islamabad.
However, China may find itself under pressure to request strong action from Pakistan's military should the situation in Xinjiang worsen as a result of terrorists from Waziristan continuing involvement with attacks in Xinjiang. The ETIM has claimed responsibility for over 200 acts of terrorism, resulting in at least 162 deaths and over 440 injuries. This could, it is thought, potentially suck China into a military involvement in the region and perhaps even within Afghanistan itself.
Related Reading
Will China Inherit Afghanistan's War?
Islamic Group Claims Responsibility for Xinjiang Attacks in China
Weekend Violence in China's Xinjiang Leaves 19 Dead
Attack in Xinjiang Leaves 18 Dead as China Again Struggles with Ethnic Unrest