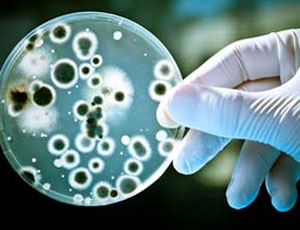 Oct. 5 – The Biotechnology Industry Organization (BIO) will hold its inaugural BIO China Conference on October 12-13 in collaboration with the Zhangjiang Hi-Tech Park, Shanghai's state-led science and technology development project. As organizers and presenters gear up for the world's largest gathering of biotechnology companies, investors and regulatory experts, the particular challenges and opportunities of operating in China will weigh heavily on the agenda.
Collaboration in the biotech industry is on the rise in China, as the market for expensive biotech drugs in developing and middle-income countries appears highly promising for foreign enterprises. Each month brings announcements of new collaborations, the latest unveiled by Illinois Governor Pat Quinn on Sept. 22 during a trade mission to China. Quinn sealed the deal on a partnership between Illinois Science & Technology Coalition, iBIO and China's Shanghai Bio Pharmaceutics Association. iBIO, a life sciences industry organization, and the Illinois coalition, which represents research universities and various technology companies, will facilitate partnerships between Illinois-based and Chinese companies and research institutes.
This year's BIO China Conference will address major intellectual property rights concerns for pharmaceutical and biotech companies, and how Chinese state regulations will endeavour to protect intellectual property rights, given the spotlight the biotech industry received in the government's recent 12th Five Year Plan (2011-2015).
Recent deals and collaborations between various Western, Indian and Chinese biotech companies in particular have raised concerns about biogenerics – generic versions of innovative biotech drugs. In the days leading up to a recent United Nations General Assembly meeting on the control of non-communicable diseases from Sept. 19-20, debates over patent protection in drugs treating diseases such as cancer and diabetes have intensified, with advocates for the interests of developing nations urging wealthy nations to loosen patent protections.
The inroads that Chinese and Indian pharmaceutical companies are making into the biotech industry and the manufacturing of biogenerics naturally raise concerns from governments and patent-holders over how to maintain long-term commitments to innovation from industry leaders without secure intellectual property rights and economic incentives.
One prime example is the deal between Indian pharmaceutical giant Cipla Ltd. and BioMab, a Hong Kong-based biotech company. The two companies have jointly invested US$165 million to build manufacturing facilities in India and China that will churn out over a dozen different biogenerics. The Chairman of Cipla Dr. Yusuf K. Hamied has projected that the drugs developed in these facilities will sell for a third of their current prices, and even less once the company recovers its costs.
The BIO China conference promises to bring some exciting partnerships and investment deals, though it remains to be seen how the nascent biotech industry in China will be affected by the increasing politicization of the treatment of non-communicable diseases in the global health arena.
Also of note on the conference's agenda are regulatory issues for pharmaceutical research and development, challenges in clinical trials in China, not to mention business development concerns such as the plans for a Zhangjiang Bio-Pharmaceutical industry cluster and the viability of the so-called "IPO boom" in the healthcare industry in China, as 2010 saw a doubling of IPOs from Chinese healthcare companies.