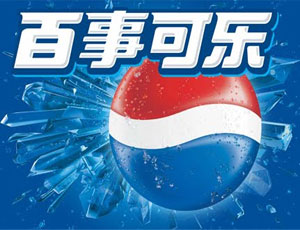 Nov. 7 – Taiwanese noodle and drink manufacturer Tingyi (Cayman Islands) Holdings announced Friday that it had signed an agreement with U.S. beverage giant PepsiCo Inc. to form a strategic alliance within the beverage business in China.
According to the announcement, Tingyi-Asahi Beverages (TAB) – which is Tingyi's beverage joint venture with Japan's Asahi Group Holdings – will take over PepsiCo's entire non-alcoholic beverage bottling business throughout China. In return, PepsiCo will acquire a 5 percent indirect interest in TAB worth about US$55 million. In addition, PepsiCo will have an option to increase its stake up to 20 percent by 2015.
Tingyi said that the parties have agreed on a book value of US$600 million for PepsiCo's bottling operations in China, which have been losing money for the past two years – US$45.5 million in 2009 and US$175.6 million in 2010. Increasing raw material costs and fierce competition within the Chinese beverage industry have contributed to the U.S. company's losses.
The final agreement agreed upon by Tingyi and PepsiCo turned out to be somewhat different from original estimates, which were that Tingyi would buy the management rights of PepsiCo in China or that it will purchase 51 percent interest in PepsiCo's division in the country. Furthermore, Tingyi used the expression "strategic alliance" instead of "purchase" in its agreement.
Statistics show that, as of June this year, Tingyi controlled 57 percent of the Chinese instant noodles market, 54 percent of the bottled tea market and 21 percent of the juice market. Euromonitor International, a London-based market research firm, said that the Tingyi and PepsiCo joint venture would dominate 20 percent of the Chinese non-alcoholic beverage market, meaning Coca-Cola would likely fall behind. Sources have indicated that Coca-Cola presently controls about 17 percent of the Chinese non-alcoholic beverage market.
Analysts have said that the deal is a win-win for both sides, since Tingyi can use PepsiCo's reputation and well-known brand to expand its market. As for PepsiCo, the help from Tingyi could reverse its losses and allow it to gain access to the company's distribution network in China.
The cooperation of the two major companies casts concern on the future of local Chinese non-alcoholic beverage businesses. Coca-Cola, PepsiCo and Tingyi are far more popular than any local brands in China, and consumers find that they're offered more choices by these non-local soft drink suppliers.
"For a long time, China has been only aiming at benefiting from these transnational beverage companies. It ignored their negative effects on local businesses. China has made profits by increasing tax levies on transnational corporations, and foreign investments have brought prosperity to our market as well. But those giant beverage manufacturers are also taking money away from our market, as a consequence, China's domestic manufacturers are losing opportunities," said Yang Hai, a senior financial analyst.
Yang suggested that the Chinese government should set up regulations against illegal monopolies within the Chinese beverage market in order to protect domestic businesses.
"Recently, the United States and some European countries have been conducting anti-dumping investigations and prosecutions against products from China," Yang added. "China shouldn't let its own market be monopolized by multinational corporations either."