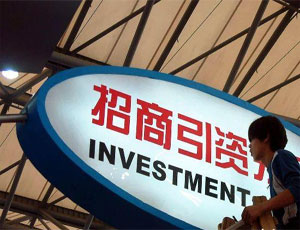 Dec. 30 – The National Development and Reform Commission (NDRC), China's top economic planner, published the 2012 Foreign Investment Industrial Guidance Catalog on Thursday outlining industries in which foreign investments will be encouraged, restricted or completely prohibited.
In the Catalog, effective from January 30, 2012, the NDRC stated China encourages foreign investors in strategic emerging industries, such as energy-saving and environmentally-friendly technologies, next-generation information technology, biotechnology, alternative energy, advanced materials, recycling industries, and alternative-fuel cars. The NDRC added China welcomes foreign capitals in hospitals and financial leasing firms.
At the same time, the government will continue supporting foreign investors in high-end equipment manufacturing and modern service industries. "The focus is to optimize the foreign investment structure, push forward technology innovation and industrial upgrading," Xinhua news agency reported.
In the first 11 months of this year, China attracted US$103.77 billion in foreign direct investment, with an increase of 13.15 percent from last year, state media said.
However, China "will withdraw its support" for foreign capital in auto manufacturing sector because of "the need of the healthy development of domestic auto making," the NDRC and commerce ministry announced, according to Xinhua.
"The government is signaling that it is worried about overcapacity (in the auto industry) and that it will reserve any new capacity to local brands or new energy vehicles," said John Zeng, director of research firm LMC Automotive, a unit of LMC International, a UK-based economic and business consultancy.
"In previous years, a joint venture in China enjoyed tariff reductions on the import of new equipment, but now with the new policy there will be no such incentives, so investment costs will increase. New foreign brands could be restricted." he added.
Some of the world's car manufacturing giants which have been operating in China for a long time, including General Motors, Honda as well as Volkswagen, will likely be affected by the new policy, Zeng predicted.
In 2009, China overtook the United States as the world's top car market with auto sales reaching record levels of 13.6 million units. Last year the country's total vehicle sales, including cars, trucks and buses, surged 32.4 percent to 18.06 million.
But last month the China Association of Automobile Manufacturers said November's auto sales in China dropped 2.4 percent from a year earlier to around 1.66 million vehicles. This was the second monthly decline since May, when sales slid 0.1 percent to 1.04 million units.
In addition, the NDRC announced restrictions will be tightened on oil refinery projects. The guidelines state new foreign investments in the refining sector are only allowed for projects with crude distillation capacities above 10 million metric tons per year, catalytic crackers and hydrocrackers of over 1.5 million metric tons per year, or reformers of above 1 million metric tons per year.
The Catalog also said China welcomes foreign capital in the energy sector involving exploration and development of unconventional sources such as shale gas and deep-sea gas hydrates, but foreign investors will possibly be encouraged to form joint ventures or to cooperate with Chinese companies.
Related Reading
2012 Foreign Investment Industrial Guidance Catalog Promulgated
Emerging Aisa to Attract More FDI in 2012
India Behind Only China in FDI Inflows
Developing Countries Outperform Developed Countries in 2010 FDI Attraction