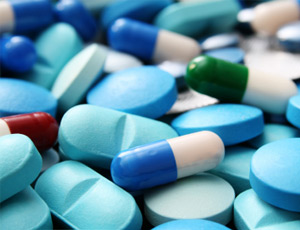 Jan. 9 – India will send a team of officials to China next month to conduct inspections on drug manufacturing units that export bulk drugs to India.
The three-member team from India's Central Drug Standard Control Organization (CDSCO) has scheduled a 10-day inspection tour beginning from February 12, according to the Times of India. With over 45 percent of Chinese bulk drug exporters registered in India, the country is the biggest importer of Chinese pharmaceutical ingredients.
CDSCO has revealed that they will try to inspect six Chinese companies, including SouthWest Synthetic Pharmaceutical Corporation in the southwestern Chinese municipality of Chongqing, Suzhou Dawnrays Pharmaceuticals in Jiangsu Province, and InTec Products in Fujian Province.
"We had written to the Chinese Food and Drug Authority (FDA) regarding complaints that some Chinese drug firms which export bulk drugs to India might not be holding proper GMP certificates. The Chinese FDA too confirmed our apprehensions and asked us to carry out our own inspections. We have short-listed units where there is obvious evidence of failure to follow GMP or suspicion about the quality of drugs being manufactured," an official from the Union Health Ministry told reporters.
India's Health Ministry is concerned that Chinese bulk drugs suppliers may not comply with and adhere to proper manufacturing practices. Some local Indian drug agents have complained that the unqualified raw pharmaceutical materials from China have caused quality problems in the final products.
Last week, the Indian Drug Manufacturers Association suggested its government should impose anti-dumping duties against Chinese bulk drugs manufacturers for they cause "unhealthy competition" in the pharmaceutical industry in India. Furthermore, some Indian authorities accused Chinese pharmaceutical producers of deliberately using "Made in India" labels for fake drugs that are manufactured in China. The Indian government estimated the losses of Indian drug manufacturers could be valued at around US$5 billion annually.
In June 2011, the Indian government announced that it would terminate the license of a Chinese drug producer in Chongqing because the firm didn't allow an Indian delegation to inspect its manufacturing facility.
Related Reading
BRICS Countries Vow to Ensure Access to Affordable Drugs