India moves ahead of China in stock market investment access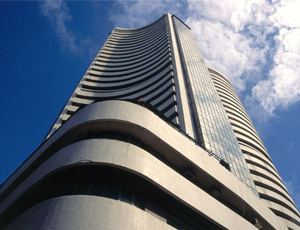 Jan. 17 – Starting from yesterday, India has allowed foreign individual investors to purchase stocks directly in Indian companies for the first time; previously, access to Indian stocks was only permitted through institutional investors. The move widens the ability of foreign investors to take advantage of India's booming growth and is something the financial services lobby in India has been pushing for years. Back-end industries and analysts will also get a boost as interest from international individual investors and their brokerages in India will likely be huge.
Additionally, measures taken by the Reserve Bank of India have liberalized the interest rate regime for rupee deposits by non-resident Indians (NRIs) who remit foreign currency into the country. Should the rupee move upwards against the U.S. dollar (which it has been doing this year), then the gain will now be passed onto the deposit holder.
By removing barriers to foreign individuals holding stocks in Indian companies, India has now moved significantly ahead of China, which still continues to bar foreign investment into Chinese stocks on the mainland through the exchanges in Shanghai and Shenzhen. Only stocks of Chinese companies listed in Hong Kong may be owned by foreign investors.
Although Indian stocks (in common with much of the world) took a battering last year, the first two weeks of 2012 have proven positive. The main Bombay Stock Exchange Sensex has risen 8.5 percent, while the Indian rupee is gaining against the dollar.
"I shall be discussing this with brokers in Mumbai and aim to set up an Indian account to purchase stocks as soon as I am able to do so," comments Chris Devonshire-Ellis, principal of Dezan Shira & Associates.
Related Reading
Greater Opportunities in India than China
India Allows FDI in Single Brand Retail