252-page complimentary PDF on latest India investment data available for download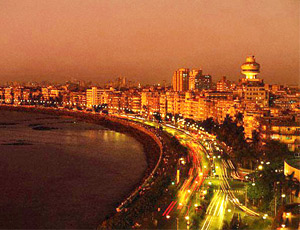 Jan. 31 – A report issued by Ernst & Young at the World Economic Forum in Davos says that foreign direct investment in India is set to swell in the coming years as investors look beyond perennial issues such as a lack of transparency, poor infrastructure and government policy paralysis in their search for growth.
"The fundamentals that make India attractive to investors remain intact," Farokh T. Balsara, head of markets at Ernst & Young India, wrote in the report released on Sunday. "However, our respondents continue to cite inadequate infrastructure and a lack of governance and transparency as major obstacles to investment."
That said, foreign investment in Asia's third-largest economy – after China and Japan – rose in 2011, the report stated, reflecting growing faith in the country as India develops an increasing middle-class and a large and cheap labor force. FDI in India rose 13 percent to US$50.81 billion in the first 11 months of 2011 from a year earlier, while the total number of projects rose 25 percent to 864, the report said, quoting additional data from the Financial Times' FDI Intelligence service.
E&Y's report is backed up by another recent survey from PricewaterhouseCoopers, which suggests that just over half of chief executives in India are "very confident" of revenue growth in the next 12 months. The majority of companies surveyed by E&Y were confident in the long-term prospects for investment in India, given sluggish growth in the United States and debt problems in Europe. Almost 70 percent of 382 international companies surveyed said they plan to increase or maintain their operations in India, while just 19 percent said they had no plans to enter the country or were preparing to withdraw. Robust domestic demand, cost competitiveness and a cheap, ever-growing labor force were cited as India's key benefits.
"Although the ongoing global uncertainty… (has) prompted some discomfort among global investors to make long-term commitments, India's inherent advantages and its proven resilience to counter macroeconomic challenges far outweigh these concerns," Balsara said.
In terms of industry, automakers led the way in investing in India last year, boosting spending by 46 percent, E&Y said. Technology and life sciences companies were the other big spenders, while spending by foreign companies on infrastructure and retail projects declined. However, the latter is expected to gain a boost this year as foreign participation in single brand retail was liberalized in December 2011. Concerning auto, Ford stated earlier this month it would spend US$142 million on its Indian operations, and the Renault-Nissan alliance is another example out of many that has announced plans to step up their investments in India.
A copy of the 252-page E&Y report can be downloaded here.
Related Reading
India Foreign Investment Regulations and Limitations
India Permits 100% FDI in Single Brand Retail
Call Your Broker – India Allows Foreign Individuals to Purchase Stocks