Chris Devonshire-Ellis and The Economist's Ross O'Brien Debate China/India Development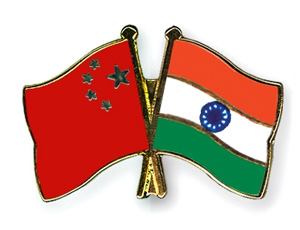 Mar. 1 – The French Chamber of Commerce in Hong Kong held a seminar this morning entitled "India – Past Performances and Present Challenges" at which Chris Devonshire-Ellis, principal of Dezan Shira & Associates, and Ross O'Brien, of the Economist Corporate Network, both presented.
Interestingly, statements made by both presenters concerning the growth of India were complimentary, with Devonshire-Ellis detailing the demographic dividend that has seen India begin to inherit the cheap labor supply that China's population demographics were able to provide 20 years ago.
Named the "Lewisian Turning Point" (after Nobel prize winning economist Arthur Lewis) the theory suggests that China may have reached the point at which the excess labor in the subsistence sector is fully absorbed into the modern sector, and where further capital accumulation begins to increase wages. This theory has recently gained wide circulation in the context of economic development in China.
Devonshire-Ellis noted that the average age of a Chinese worker is now 37, with O'Brien agreeing that some 50 million workers in China will leave the workforce due to retirement over the next five years. The implications, both suggested, are that Chinese labor is becoming progressively more expensive, and this will impact on certain manufacturing sectors, which will seek to look at alternative destinations for cheaper labor.
India, with an average worker age today of 23, will provide over the next 20 years a workforce of 250 million, and will become the global factory for manufacturing products, particularly at the low-end spectrum. O'Brien noted that Chinese wealth, however, will continue to accelerate and is expected to overtake that of the United States by 2018. India will remain behind, with far more to do in lifting millions out of poverty; a fact that collectively diminishes India's per capita income. India will not be expected to see a J curve in mass wealth creation of the type that China will experience until the late 2030s.
China's middle class population, currently about the same size today of India's at 200 million, will see massive increases, whereas India's overall middle class growth will remain static as the nation concentrates on its poverty issues at the lower end.
Although China's work force is becoming more expensive, O'Brien said, they are also moving upmarket and into added value production. Noting that China today buys more automated computer technologies than Germany and Japan combined, the type of manufacturing conducted in China is becoming more sophisticated, and increasing wealth creation in China means that Chinese consumers – on a national basis – will continue to purchase increasingly sophisticated products.
Devonshire-Ellis concurred with that, stating that both markets are now appropriate for foreign investment in terms of developing domestic consumers, although China's is poised for faster growth at the top end. Notwithstanding that, he cautioned against a China slowdown which could impact upon the transition of the economy to a consumer-based society. India's wealth, he suggested, is more old-money style than China's, and he quoted an Economic Times report suggesting that India is now the second largest country, after the United States, in possessing consumer wealth. Some 3 million Indian households are now considered "affluent" – more than any other country, including China – although the latter's is expected to grow. It was noted that China and India now possess greater consumer wealth than the European Union.
Devonshire-Ellis then made comparisons between China and India in terms of ease of business, summarizing that the differences essentially boil down to the different political regimes, resulting in different frustrations, but at similar levels of creating uncertainty in both markets.
O'Brien commented that of interest geographically is that China's wealth has been concentrated on its eastern seaboard (centered around Shanghai), while India's is to its West (centered around Mumbai). He also noted differences in foreign policy between the two, especially in terms of influences in the Middle East, Africa and Latin America, where China has grabbed headlines mainly through large, commodity-based development contracts. He stated that India's influence in these other emerging markets has been underestimated. In particular, he noted the Indian overseas diaspora is more firmly entrenched in the Middle East and Africa and overseas Indians repatriate far more money back home than the Chinese do.
India's contributions to foreign aid are also significantly larger than China's O'Brien said, which tends to be linked to commodities purchases. His opinion is that this issue will become a dominant feature over the coming years as both nations compete for resources and business overseas – especially in other emerging markets.
Devonshire-Ellis agreed, stating that Indian executives tend to be more innovative and entrepreneurial than their Chinese counterparts. Some 90 percent of China's biggest companies are state-owned, he mentioned, and their executives have political as well as commercial considerations to take into account. India's executives are freer and the government far less interfering in the business aspects of India. O'Brien further noted that market access in India is in some ways superior to China, noting that India has more mobile phone users now than China per capita.
A business summary concluded that Singapore is developing as a regional hub for companies wishing to operate in both markets, not least as it is the de facto financial center for ASEAN, but that both China and India have double tax treaties with ASEAN. Overall, the seminar established that while growth in each country will develop along slightly different paths, consumer wealth is now being created in China, whereas GDP growth and development will be higher in India.
Related Reading
Doing Business in India (Second Edition)
This book aims to provide a basic overview of all topics related to doing business in India – history, business etiquette and culture, and how to invest into the country, in addition to a detailed, state-by-state demographic and geographic overview and a comparison with China.
Doing Business in China
The successor to our "China Business Bible," this new, completely updated 156-page book covers all aspects of business in China, from the different types of legal structure, the full tax implications, human resources and labor issues, including cost analysis, intellectual property matters, a complete overview of China's free trade and development zones, and on-going compliance issues such as tax filings and license renewals, audit and closure issues.
The Asia Tax Comparator
Asia Briefing devotes this issue of China Briefing to providing a practical comparison of taxation throughout Asia. In particular, this issue takes a look at the taxes most applicable to foreign businesses and individuals in Asia, i.e., corporate income tax, value-added tax, goods and service tax, standard tax on dividends and individual income tax.
India and China's Retail Industries Compared
Hedging China – Could Apple Manufacture the iPad in India