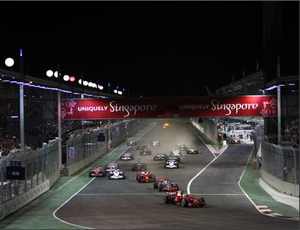 May 23 – Formula One Group, the race car franchise owned by PE Firm CVC Capital Partners, has received approval from the Singapore Exchange to list there at the end of June. Singapore was chosen as the race has been held there successfully since 2008, has a strong fan base in the Asian region, and has significant tax advantages for generating profits from its other circuits in ASEAN, of which Singapore is the de facto financial capital. Over half of the tracks F1 is now raced on are either based in ASEAN or are with nations or trade blocs, such as the UK and EU members, that have double tax treaties with the ASEAN region. This is a subject covered yesterday on China Briefing in the article titled, "Why ASEAN Matters."
The Singapore IPO is expected to raise some US$2.5 billion, and would be Singapore's largest this year to date. Lead bankers are Goldman Sachs, UBS, and Morgan Stanley. CVC owns 63 percent of SLEC Holdings, F1's holding company.
Several other significant IPOs are expected in Singapore later this year, including that of ARA Asset Management, a division of Cheung Kong, which is expected to raise about US$600 million and would be the first listing denominated in RMB outside the PRC and Hong Kong.
"Singapore is becoming increasingly important for Asian regional listings and for MNC brands such as F1 that have a significant trade link with ASEAN," says Chris Devonshire-Ellis of Dezan Shira & Associates. "As the financial capital of ASEAN, Singapore is a low tax and high value services center, and this is the reason noticeable brands with an Asian presence are using it to reach out to consumers in China, India and beyond. F1 has Grand Prix in Australia, China, India, Malaysia, Japan, Korea, the UK and EU and this is why this listing is being based in Singapore. The ASEAN bloc has double tax or free trade agreements with each of these and this is becoming increasingly important when planning business in Asia."
Related Reading
Hong Kong and Singapore Holding Companies
This issue of China Briefing Magazine takes a closer look at the benefits of both Hong Kong and Singapore holding companies, how to establish and maintain a company in each of these jurisdictions, and the relevant double tax agreements.
Exit China, Enter India – Expat Transitions: Part III
Force India Developing as China F1 Remains a Global Spectator