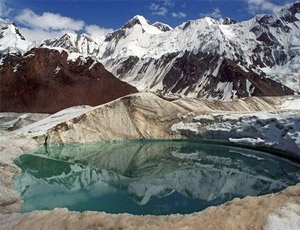 May 26 – The Shanghai Cooperation Organization (SCO), the six-nation Central Asia security bloc, is to expand in two directions – firstly by admitting Afghanistan as an observer and Turkey as a dialogue partner, and then to possibly develop its remit to include trade and economic partnerships.
The SCO, which presents itself as a counterbalance to the North Atlantic Treaty Organization, was originally founded in 1996, when instability factors and security concerns cast a shadow over Central Asia. Rampant threats of war and terrorism in the region facilitated the growing desire to strengthen reciprocal cooperation and confront challenges through joint efforts, and therefore gave birth to the establishment of the SCO.
The inclusion of Afghanistan and Turkey, plus the intention of adding trade and economics to the bloc have some analysts wondering if it may develop as a type of Central Asian ASEAN, although China has rejected such claims as "premature."
"The international situation is going through some complex and deep changes and factors of uncertainty and instability are creeping in. Member states are harboring higher expectations for the role of the SCO," China's Deputy Foreign Minister Cheng Guoping was reported as saying.
The forthcoming SCO summit is to be held in Beijing next month, with Vladimir Putin of Russia, and Mahmoud Ahmadinejad of Iran both expected to attend along with other heads of state.
Related Reading
The Shanghai Cooperation Organizations Growing Trade Influence
SCO Astana Summit Seeks Further Security and Economic Cooperation
Shanghai Cooperation Organization Meets in Dushanbe, Tajikistan