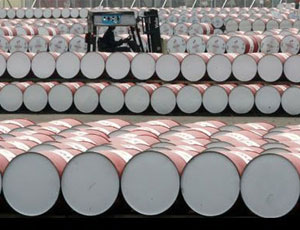 Jun. 29 – The United States exempted both China from its sanctions targeting Iran's oil exports on Thursday, just hours before the deadline. While explaining its decision, the U.S. State Department stated that China had significantly reduced its imports of Iranian crude, and thus like 19 other countries, deserved to be exempted from the rigors of the sanctions.
The Obama administration has now spared 20 of Iran's major oil buyers from its sanctions. Without exemption from these sanctions, any nation that makes energy purchases through Iran's central bank would be denied access to the U.S. financial system. The goal of the sanctions is to choke off Iran's oil revenues, which is the life-blood of its economy and the main source of income that funds its nuclear development program.
"Cumulative actions are a clear demonstration to Iran's government that Iran's continued violation of its international nuclear obligations carries an enormous economic cost," U.S. Secretary of State Hillary Clinton said in a statement. She further emphasized that Iran will understand the urgency of its choice "and the unity of the international community."
According to the United States, the sanctions have already reduced Iranian oil exports by 1 million barrels a day, costing Tehran US$630 million a week, or about US$8 billion a quarter. In combination with the European Union's oil embargo, which also prohibits insurance for tankers transporting Iranian energy, it is hoped that Iran will be forced to curtail its nuclear development.
The exemption of China, however, is largely a diplomatic necessity rather than an economic one. Beijing has opposed the unilateral sanctions since their initial announcement. Meanwhile, the reduction of their imports from Iran by 25 percent in the first few months of the year was predominately due to a contract dispute, rather than due to pressure or a willingness to cooperate with the United States.
Since the end of March, when China's pricing dispute with Iran was settled, Iranian oil exports to China have begun to rise again, and are projected to continue to rise throughout the months of June and July.
For their part, the United States cannot risk a diplomatic and economic row with China at a time when they're trying to convince it to become a greater stakeholder in the international system. Washington needs China to play a more active role not only with regards to Iran's nuclear program, but also in the current Syrian conflict as well as North Korea's nuclear program.
The Obama administration has subsequently received harsh criticism from supporters of the sanctions in Washington.
"The [Obama Administration] likes to pat itself on the back for supposedly being strong on Iran sanctions…[yet] actions speak louder than words, and today the administration has granted a free pass to Iran's biggest enabler, China," said U.S. Republican Ileana Ros-Lehtinen, the chairman of the House Foreign Affairs Committee.
With China's Iranian energy imports set to increase over the next few months, the United States will have to assert all of its influence to convince China to comply with the sanctions, lest it face a major political embarrassment. With China's exemption up for renewal in six months, it must legitimately show that it has decreased it's importation of Iranian crude. If it does not, as current trends predict, the Washington and Beijing may once again be set up for a diplomatic and economic showdown.
For more of the latest news and trends across emerging Asia, subscribe to our complimentary weekly news flyer or check out our new Facebook page at www.facebook.com/2point6billion.
Related Reading
Iranian Energy: A Geopolitical Challenge for China and India
U.S. Exempts India from Iran Sanctions, but not China
China, India and Japan to Reduce Iranian Oil Imports
United States Pushes China to Cut Oil Imports from Iran
Indian Refiners Skirt Sanctions, Pay Off Iran Oil Debt
European Union to Cut Aid to 19 Emerging Economies
Will China Inherit Afghanistan's War?