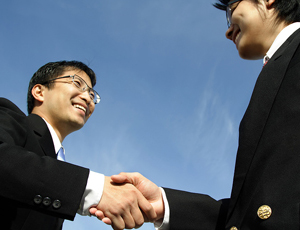 Op-ed Commentary: Dr. David A. Owen
Feb. 28 – How important is the norm of reciprocity in China? The simple answer is extremely important.
The norm of reciprocity—the act of reciprocating a favorable act or returning a benefit for a benefit—is a social norm. In China, the norm of reciprocity—known as guanxi (关系)—is quite pervasive, with roots grounded deep in collectivism.
Collective societies such as China tend to place a higher value on relationships and relationship-building, harmony and a sense of duty. This is quite different from individualist societies, such as the United States (U.S.), that tend to place a higher value on individual rights and privacy, as well as other traits such as individual heroism. The end result is that the norm of reciprocity is more ingrained in the very fabric of Chinese society, which is not necessarily the case in the U.S. Continue reading →