By Aryaman Bhatnagar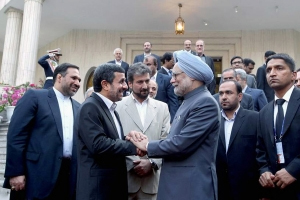 May 23 – India has reaffirmed its willingness to develop Iran's Port of Chabahar during the seventeenth meeting of the India-Iran Joint Commission in Tehran. With an initial investment pledge of some $100 million, the move further strengthens the emerging partnership between the two countries in Afghanistan.
The Chabahar port is critical to India's Afghanistan policy. In the absence of direct physical access to the country and a hostile Pakistan denying Indian goods transit, the Iranian harbor is the most viable access point India has to Afghanistan and the rest of Central Asia.
India has already signed agreements with Afghanistan and Iran that grants preferential treatment and tariff reductions to Indian goods bound for Afghanistan and Central Asia at Chabahar. It has helped build the Delaram–Zaranj Highway, which connects Iran to the main Kandahar-Herat Highway in Afghanistan, as well as a road from Chabahar to the Iranian border. Continue reading →