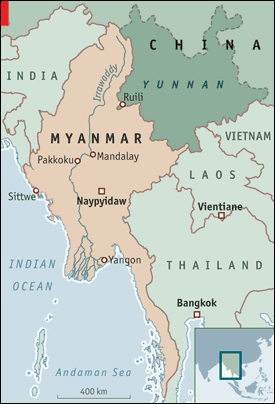 Feb. 27 – The Chinese state news agency Xinhua has reported that Chinese troops have been undergoing intensive training near Yunnan's border with Myanmar as fighting intensifies between Myanmar's Government forces and the Kachin separatists. Some military shells have already landed in West Yunnan, leading China to step up its surveillance of the deteriorating situation.
Burmese civilians in the region have apparently been seeking shelter from family and friends in Yunnan to escape the fighting.
Peace talks have been held both in Chiang Mai in Thailand and in China's border city of Ruili, however no progress appears to have been made by either side.
Training by Chinese troops has been stepped up following Chinese New Year with forces being urged to be "battle ready" and prepared for "real combat", according to Xinhua. Continue reading →